WHEN and WHERE?


The Winston Salem Shag Club meets every Friday from 7:30 pm-12:00 pm in the lounge at...


Quality Inn and Suites
2008 South Hawthorne Road
Winston-Salem, NC 27103

Members ($4) and Guests ($6) Welcome


SOS 2019 CARDS ARE AVAILABLE!
$30 - GET YOURS BEFORE SPRING SOS.



Check out ALL the Events going on in our area!
​

And Don't Forget about Summer Workshop!!

​DANCE LESSONSHey guys – these instructors would love to have you come to some of the lessons and be a partner to the ladies learning to dance Monday: Sue Rice teaches at the Quality Inn starting Monday, October 1 6:00 - 7:30 pm. Call (336) 765-7898. Monday/Wednesday/Thursday: Mickey & Penny Hull are teaching both group and private lessons. Call 336-403-5873 for more information Monday: Mickey & Penny Hull teach at their home studio 6:00 pm – Intermediate class; 7:30 pm – Beginners class (call for directions); Wednesday is Private Lessons only (call for time); Thursday: Beginners – 6:00 pm; Intermediate – 6:45 pm.

Tuesday

: Vickie Chambers teaches at the Village Inn Conference Center – 336-989-0156 – Beginners

7 pm

/Intermediate 7:45/ Advanced 8:30

Darrell Gaither teaches (starting in November 2018) at the Quality Inn – 336-682-3266 – Beginner @ 6:30, Intermediate @ 7:20, Advanced @ 8:10 Juniors and Adults - No Partner Required


Thursday

: Vickie Chambers teaches at the Elks Lodge starting at

6:00 pm

– 336-989-0156Susie Beaver teaches private, private group and group shag lessons. Call 336-687-SHAG or 336-841-SHAG

​Would you like to own this print by Vic Gillespie
of shag dancers at the Pavilion for just $45.
​Contact Andy Barney if you are interested in one.

---

Proud member of:
---
Powered by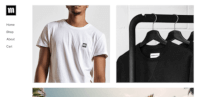 Create your own unique website with customizable templates.